What is the citizenship certificate processing time (proof of citizenship)? As of 2022, the processing time for regular filing for your citizenship certificate is 17 months. For urgent filing, it could take 2 weeks to 8 weeks.
Tip: The vast majority of urgent filing requests get refused. You need to learn what works. Click here to learn what is excepted as urgent filing.
How to check processing times for citizenship certificate (proof of citizenship) – 3 easy steps
Go here to find the processing time for any IRCC application.
Click on Citizenship from the drop-down menu. Then click on Citizenship certificate – proof of citizenship to get the processing time.
Click on the blue Processing time button to see the result.
Processing times for
Regular

Certificate Applications are

17 months

Yes, that's almost a year and a half, whether it's the first certificate or whether you're talking about a citizenship certificate replacement processing time. However, there's always urgent processing.
Processing times for

Urgent

in

2 weeks to 8 weeks

*
This was last updated in 2022. We'll update them when and if urgent processing times in the many applications we deal with change.
*Urgent processing times are based solely on Immigroup's personal experience filing an application for our clients.
Tip: Click here to learn how to contact IRCC about your citizenship certificate application or ask questions.
Need an easier way to get a replacement citizenship certificate?
Why not get some support?
1. We make sure everything is perfect! No returned applications.
2. We track and deal with the government for you. Try calling IRCC yourself. It's a mess.
3. Need your document fast? Again, we can help.
FAQs
What is faster, filing my application online or paper application?
IRCC has been recently shifting various application processes to an online format, while maintaining the traditional paper-based form. If the new online systems are functioning as planned without any bugs, then online is generally somewhat faster, although officially, IRCC says they're the same. Paper applications are slower but generally a little easier to do, unless you're very comfortable uploading documents and filling out forms – and always saving the results –online.
Why does it take so long to replace a certificate? 
To be honest, no idea! Many reasons has been given by the government, but in our 18 years of offering this service, we have never seen it this bad.
Well, in addition to confirming you are the person you say you are, Immigration, Refugees and Citizenship Canada (IRCC) has to confirm that you should be a citizen. The previous federal government initiated changes that made it possible to lose your Canadian citizenship, something that was not possible between 1977 and 2009. As a result, we can assume that IRCC is looking into more than just your identity when the application is submitted.
However, the processing time for a citizenship certificate was 5 months back in 2008 too, so it could be that this is just not a priority application for IRCC.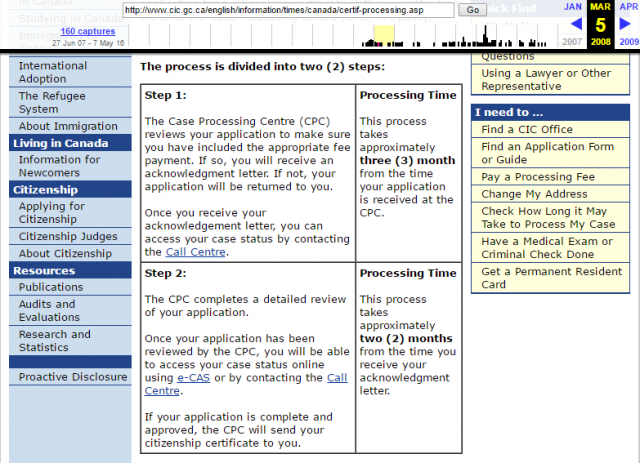 Please Note: If you are amending your date of birth on your Canadian citizenship certificate, the processing time will take over two years. Learn more.
Citizenship certificate processing time after oath?
Once you've signed your Oath of Citizenship (online or on paper) at your swearing ceremony, you need to email a digital copy to IRCC as soon as possible (within 2 days), and then in about 2 to 4 weeks, you will get your certificate in the mail. If you signed a printed copy of your Oath, then scan it to upload it to your pc and send it by email to IRCC.
If you did not get your certificate, see the next FAQ
I did not receive my citizenship certificate; what can I do?
Go here to our page on Lost, Stolen, or Damaged certificates. You have a window of opportunity to get a copy of a citizenship certificate that was sent in the mail, but which has never arrived. If you miss that window of opportunity, you have to apply for a replacement certificate and pay the full fee.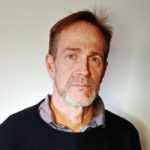 Allard Keeley has been a published writer on immigration policy since 2013. Has written for publications like The Federalist. Fluent in Spanish and English. BA Honors Economics Queen's University in Kingston, Ontario.